Logo for a Shoe Cleaning Company
Aug 23, 2013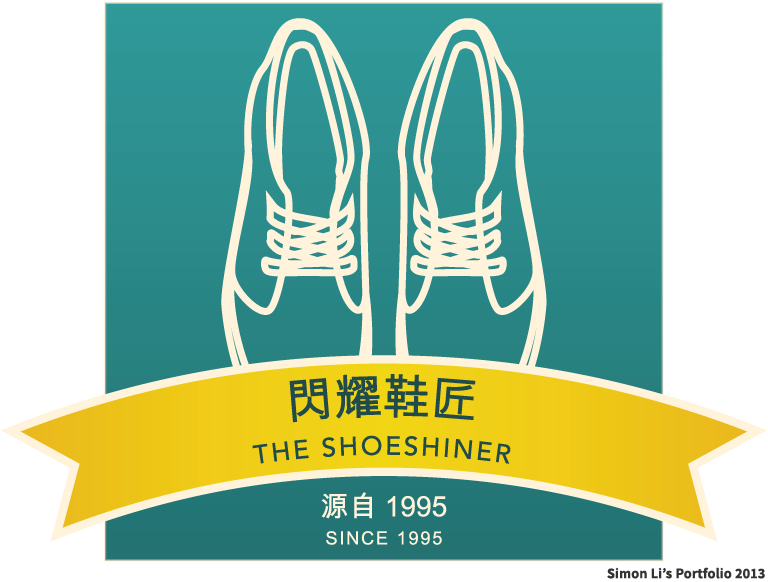 The final assignment of the logo design course was to create a logo for a company in a traditional field or industry and then appy it to a stationery set. Since the shoe cleaning / shining industry had a pretty long history in Hong Kong, my logo for this assignment was designed for a company called "The ShoeShiner".
Logo Elements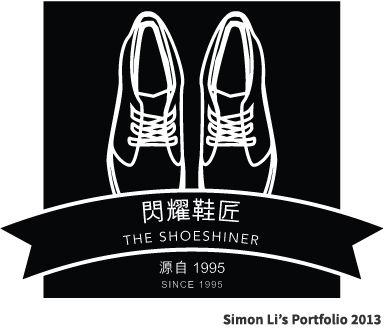 This logo is intended to bring a brand new image to the traditional shoe cleaning industry.
The pair of shoes in the middle of the square represents the nature of the company (I captured a picture of my own pair of shoes and then traced its outline). I chose green as the background color of the square to give a fresh and clean feeling to the logo.
The ribbon over the shoes can be seen as the tool that makes the shoes shine again. The shape of the ribbon represents pride and glory. I picked gold and yellow as the color of the ribbon to show the company's passion about this field.
Logo Outline & Proportion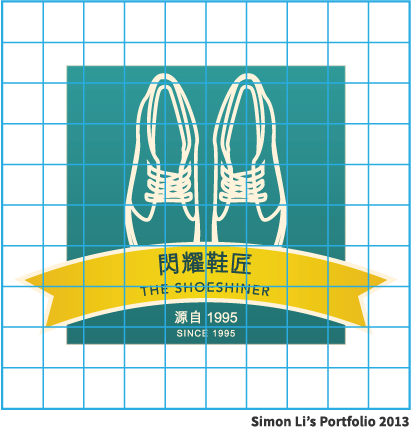 Logo Sizes

Logo in Inverse Colors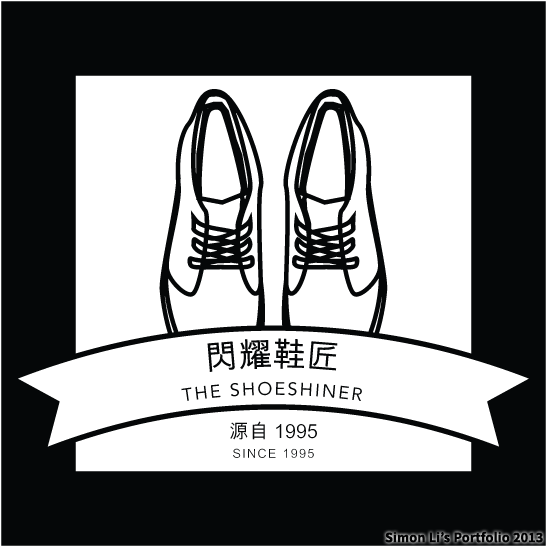 Logo Colors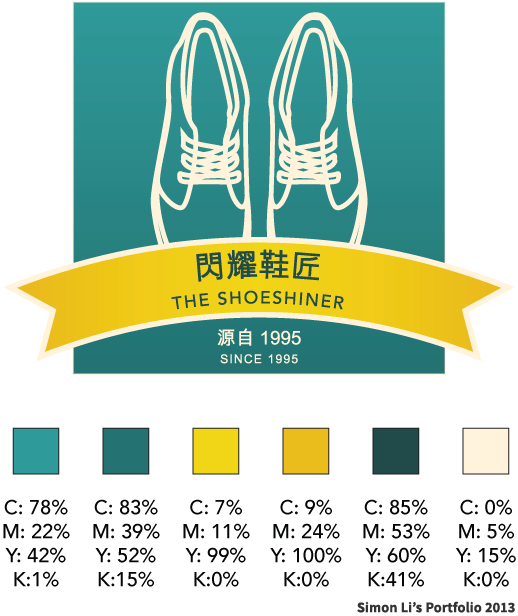 Appropriate Background Colors

Inappropriate Background Colors

Business Cards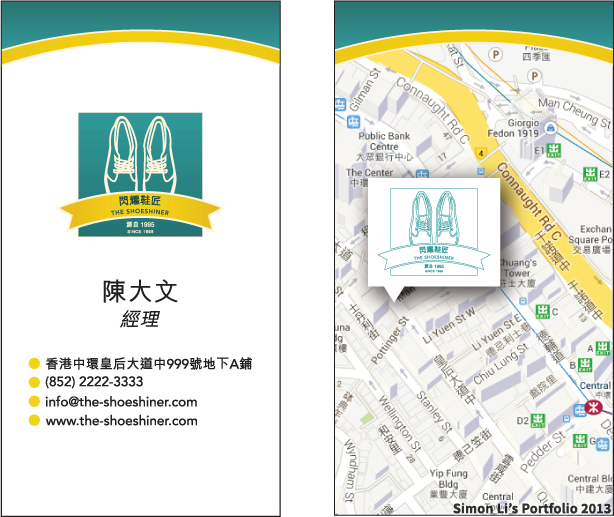 Envelope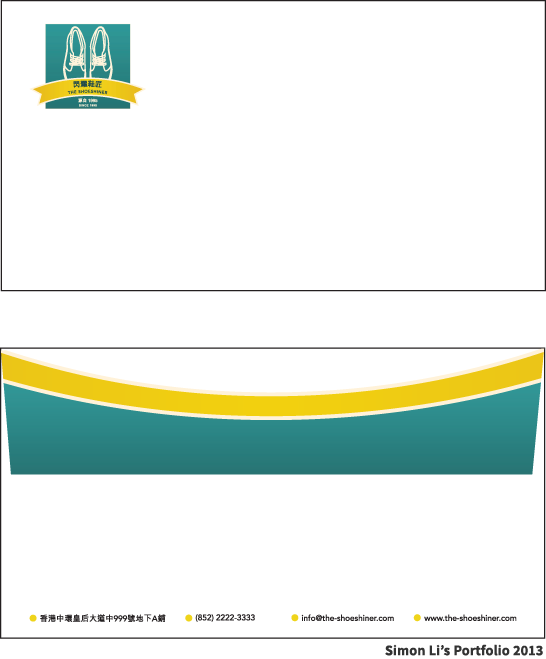 Letter Paper