Recreating the Mac-OS-X Dock
Jan 16, 2013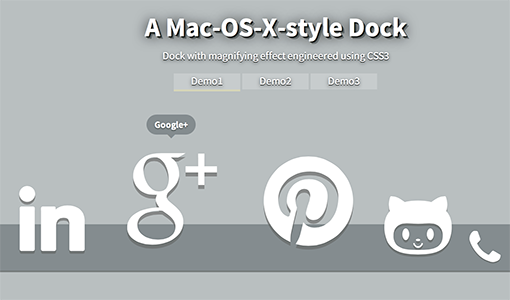 In this demo, I recreated the Dock in Mac OS X with its magnifying effect using CSS3.
Features and Usage
When the user hovers over the dock, icons within the dock will be magnified, just like they are in the Mac OS X.
When the user moves the mouse within the dock, the sizes of the magnified icons will change according to the mouse position.
When the user moves out of the dock, the icons will be restored to their original sizes.
In Demo1 and Demo2, icons created using webfonts will be magnified. In Demo3, icons of PNG files will be magnifed.
Icons can be linked to other webpages. Each icon can have its own tip.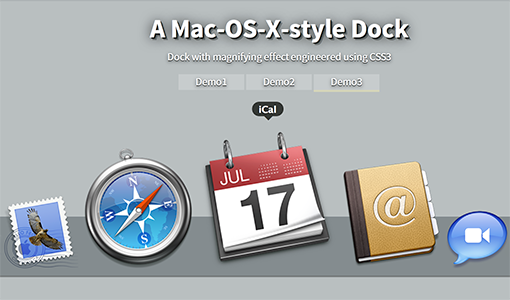 Known Issues
If the user hovers over the dock while moving the mouse, there may be a sudden change in transition.
Notes
This demo works in Safari, Chrome, Firefox, IE10 and Opera.
It is recommended to view this demo in Safari or Chrome.
The copyrights of the icons used in this demo belong to Apple.