Making the Dorm Homey
Oct 3, 2016
In this assignment, we were tasked with designing a responsive website that could make the journey of new CMU students easier and more comfortable. I partnered with a teammate to complete this assignment together.
My Role
Interviewing, brainstorming, wireframing, creating mock-ups
Interviews
We started by interviewing students, trying to understand their journey of moving to CMU. We asked open-ended questions trying to understand their pain points and emotions in the journey. We kept an open mind and listened to their stories carefully.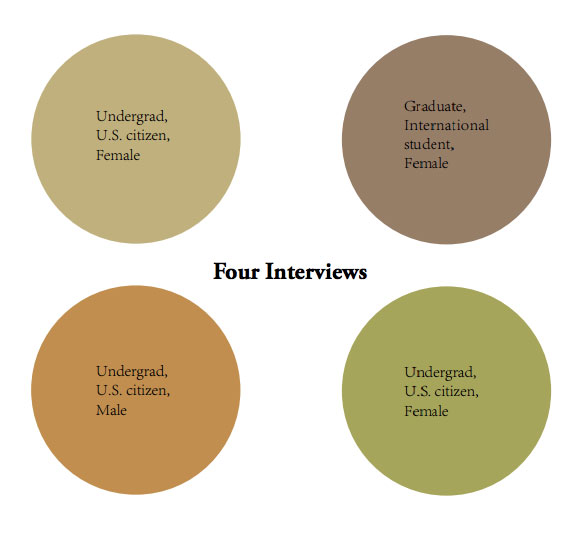 Customer Journey Maps
Based on the information provided by our interviewees, we created the following customer journey map to map out various aspects of their journey and tried to identify design opportunities.
Brainstorming
Then we brainstormed scenarios that addressed the pain points of the new students and created a preferred journey map. We narrowed down the number of scenarios from 5 to 3 and created various wireframes imagining how the website can help the students.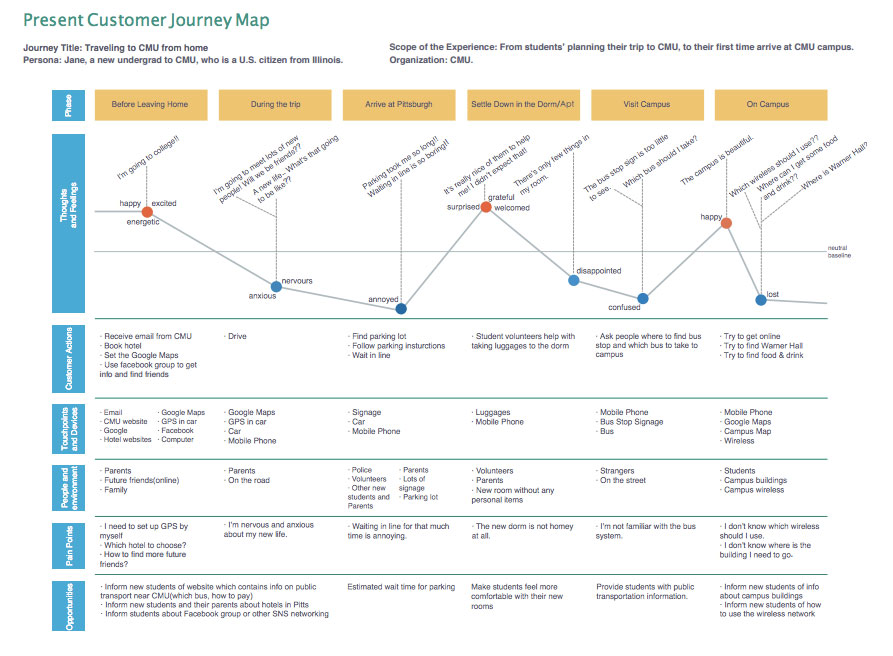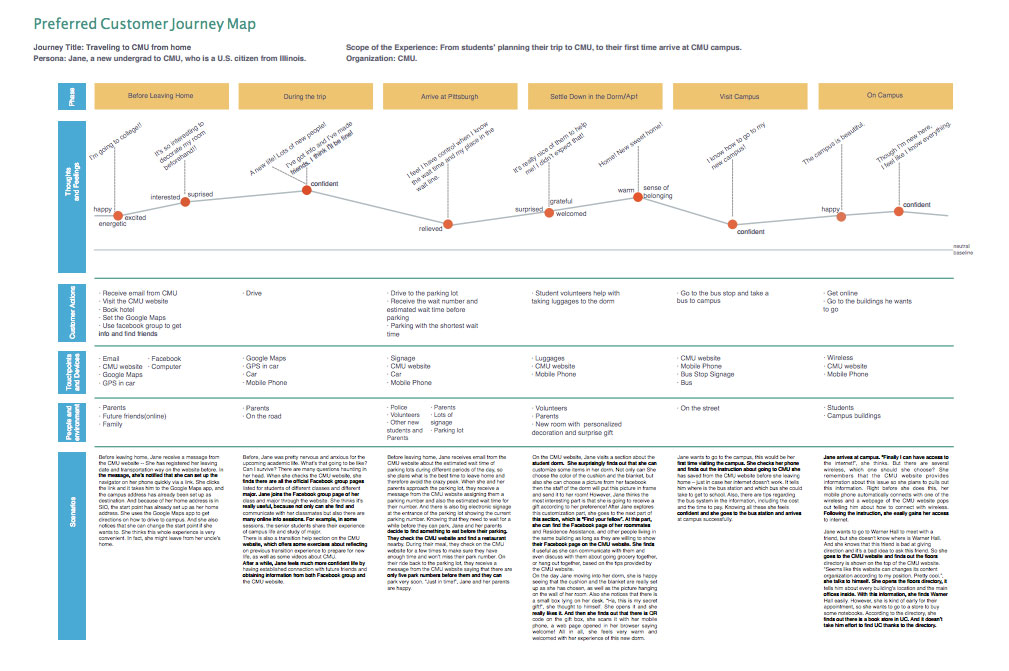 We decided that the pain point "The new room is not homey at all" was the most interesting one. We came up with this idea of allowing new students to upload their own personal photo through our website, and we would print this photo out, put it in a picture frame and hang it on the wall of the dorm room for the students. Additionally, students can also choose their own cushion and gifts. We believe that this service can alleviate the anxiety and stress of new students when they move to CMU for the first time.
Wireframing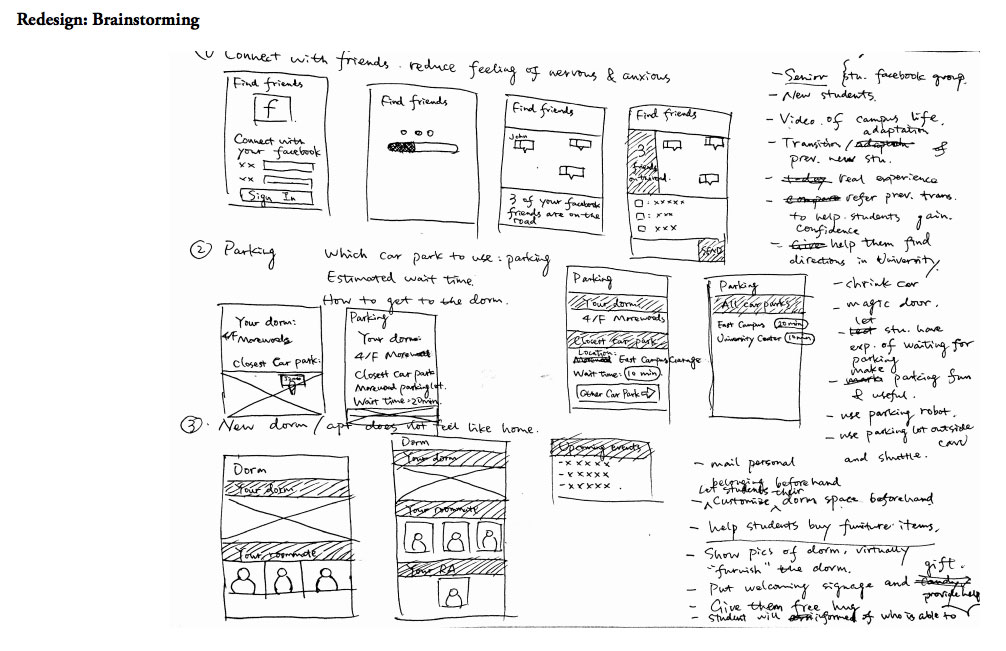 We proceeded to designing all of the wireframes of this website, for both desktop and mobile devices.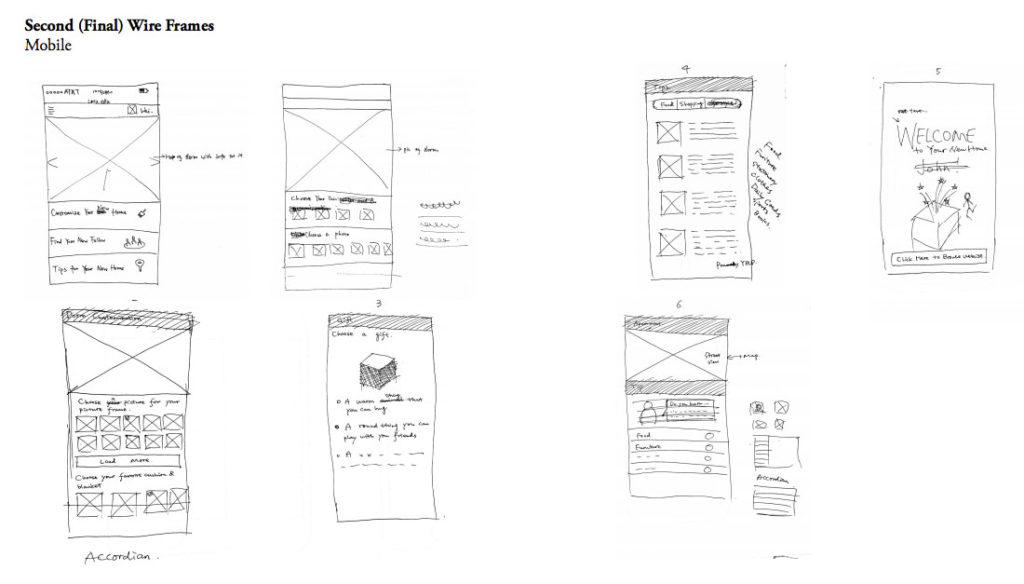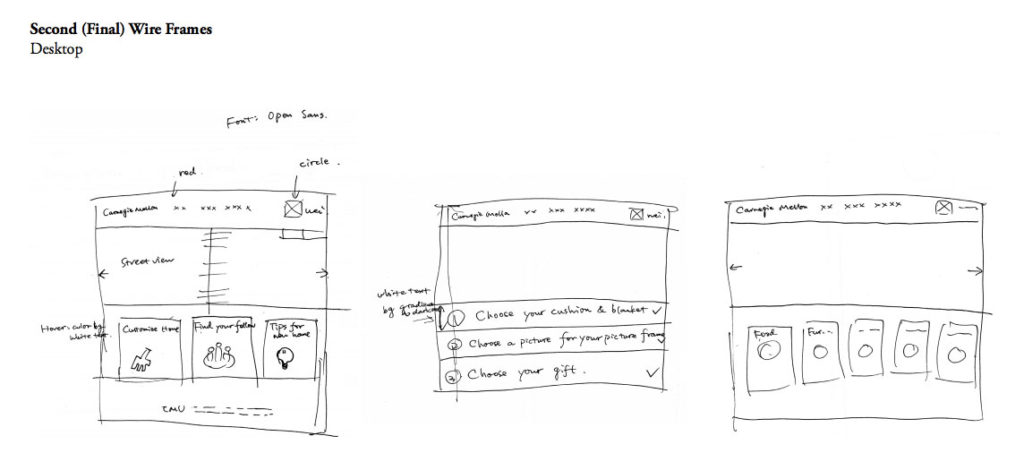 Mocking-Up
Based on the wireframes, we created the high-fidelity mock-ups for this website.